Title Sponsors

Tee Shirt Sponsor
PMT Service is a family owned and operated business. Being a family operated business allows us the ability to respond to our customer sales and service needs personally, and efficiently. Our Goal is to give every customer the quality service they expect and deserve with the least amount of possible down-time.  
With over 50+ Years combined FIELD EXPERIENCE, UNMATCHED QUALITY SERVICE 24/7, FREE PHONE SUPPORT 24/7, and TRUCKS STOCKED WITH PARTS we are able to achieve our Goal. 
Our Service Technicians hold and maintain certifications for Every Major Turf and Municipal Water Pumping System Manufacturer.  Including VFD Certifications for installation, start up, and warranty inspection/troubleshooting. Controls, Cla-Valves and Filtration are also a major part of our expertise.
Lunch Sponsors
Bayer has a long heritage of using science to help create a better life.  Like our customers, we are dedicated to caring for the spaces where we all live our lives, because we know that healthy environments help lead to thriving communities.  We work collaboratively with customers and partners across turf, golf, production ornamentals, vegetation and pest management industries to deliver innovative and inspiring solutions that help foster healthy environments where we all live, work and play.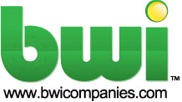 BWI Companies, Inc. was founded in 1958 by Bob and Betty Bunch as a retail seed store in Texarkana, Texas. The company began wholesale operations in 1972 and has since expanded to a total of 18 locations, including 8 full line distribution centers across the Mid-south and Southeastern United States.